4 Benefits of Technology in Education
In celebration of #EducationTechnologyDay, we thought that we'd take a deep dive into how technology can benefit the education system and those within it.
There's no denying that technology has become a huge part of our lives, and this only looks set to increase. Naturally, the inclusion of technology in education has risen dramatically over the last ten years, changing the way that educational facilities teach across the globe. A study by SmoothWall found that a staggering 96% of teachers believe technology has had a positive impact in the way children participate and learn in lessons and a further 56% of respondents said that pupils were noticeably more engaged when technology is used.
So, what are just a few of the benefits of using technology in education?
- Easy remote/hybrid teaching
In the current environment, the use of technology for educational benefit has been accentuated by the Coronavirus pandemic, with a shift to remote or hybrid teaching as restrictions tighten.
As such, remote learning has sky-rocketed, and the technologies surrounding it have become an integral part of the education system. Video conferencing technologies including web cameras, microphones, speakers, and visualisers have enabled schools, colleges, and universities alike to continue high-quality teaching remotely. For effective hybrid teaching at the University of Wolverhampton, Panopto was installed, alongside array microphones, Microsoft Teams Rooms technology and Panasonic PTZ Cameras, ensuring all-round high-quality recording and playback of seminars and lectures for remote participants.
- Increased collaboration and communication
It goes without saying that technology can improve the educational experience, and collaboration is a pivotal part of this. Interactive displays for example, can provide an engaging and collaborative learning experience. In a project at the University of Nottingham, 10 VariHite Screens Stands were installed with 55" Microsoft Surface Hubs. The easily manoeuvrable screens enable students and teachers to move them to different workstations to encourage active collaboration within the teaching environment.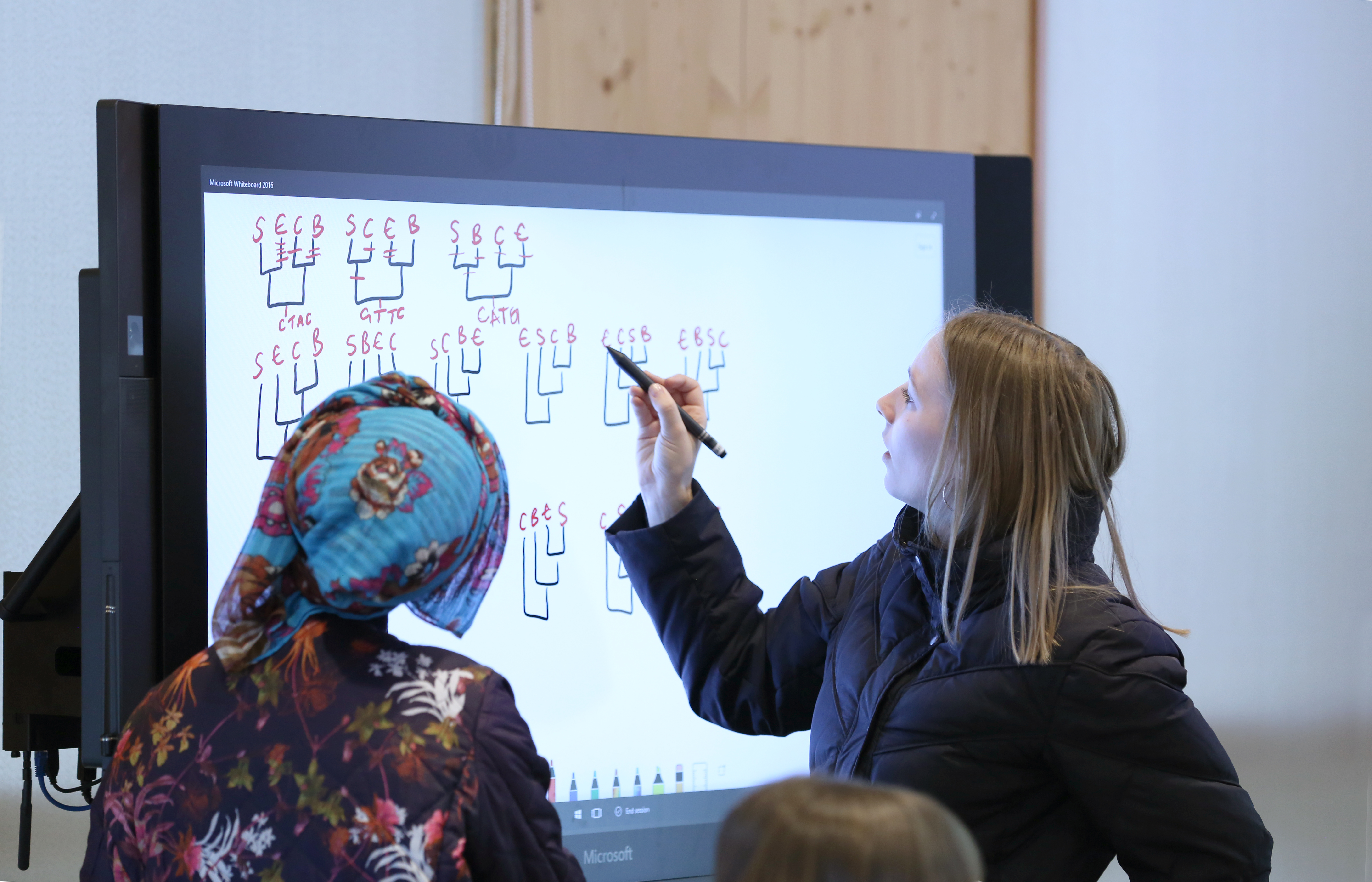 - Improved teacher productivity and efficiency
Teachers can leverage technology to achieve new levels of productivity, implement useful digital tools to expand learning opportunities for students, and increase student support and engagement. It also enables teachers to improve their instruction methods and personalize learning. Schools can benefit from technology by reducing the costs of physical instructional materials, enhancing educational programme efficiency, and making the best use of teacher time.
- Specialist medical technology
As technology advances, ground-breaking new opportunities are arising, particularly in the medical training sphere. The Coronavirus pandemic has highlighted the importance of a strong NHS and training the doctors of tomorrow is a critical role that Universities play. Just one example of a new popular technology that we have implemented in Universities across the UK is the Anatomage Virtual Dissection table. It is the most technologically advanced 3D anatomy visualization system for anatomy, enabling students to get 'hands on' experience in the classroom.
Specialist medical simulation rooms including an operating theatre, hospital wards, residential flat and maternity birthing rooms all feature audio visual solutions to support these critical training areas. In a recent installation at the University of Wolverhampton, an Immersive studio featuring a triple projection system and PTZ cameras was implemented, to create a mock hospital environment.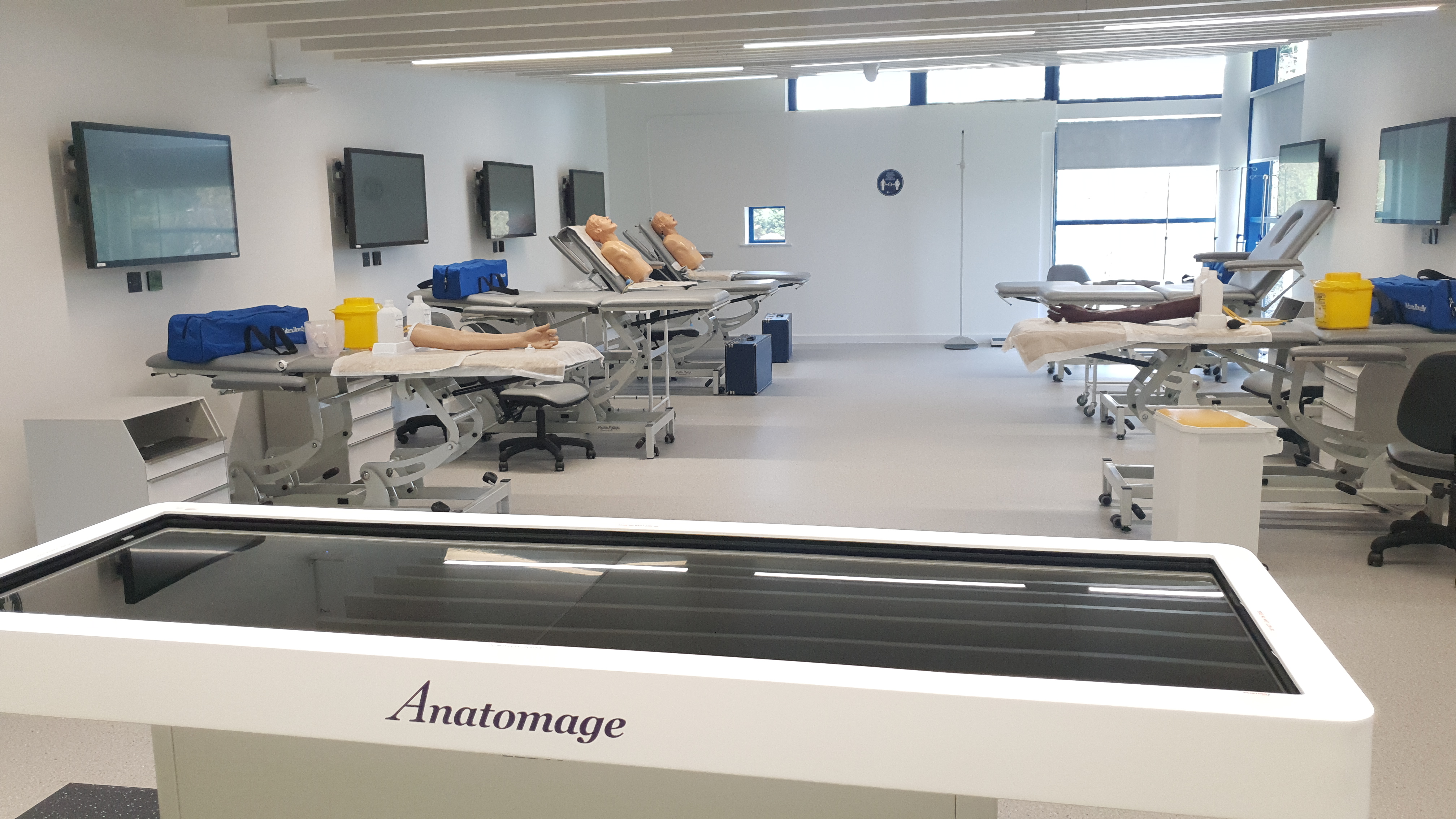 ---
Looking to expand your educational audio visual systems? Contact your local, friendly GVAV branch for more information on any of these technologies, and we will help you stay top of the class and maximise your students' learning opportunities.