Barco - Inspired sight and sharing solutions
​​​​​​​Since as far back as the 1930s, Barco's products have been built on collaboration, sharing and innovation.
Barco's innovative solutions and long-established heritage makes them a household name in the technology industry.
ClickShare Conference
Great things happen when people click
​​​​​​​Streamline your meetings and elevate your presentations with the Barco ClickShare Conference.
Connects your laptop seamlessly to the screen, video & audio of any meeting room.
ClickShare Conference is a wireless presentation system that lets you connect your laptop or mobile device to any display in your meeting room with just one simple click.
Say goodbye to messy cables and adapters. Easily share your ideas and collaborate seamlessly with colleagues, whether they're in the room or working remotely.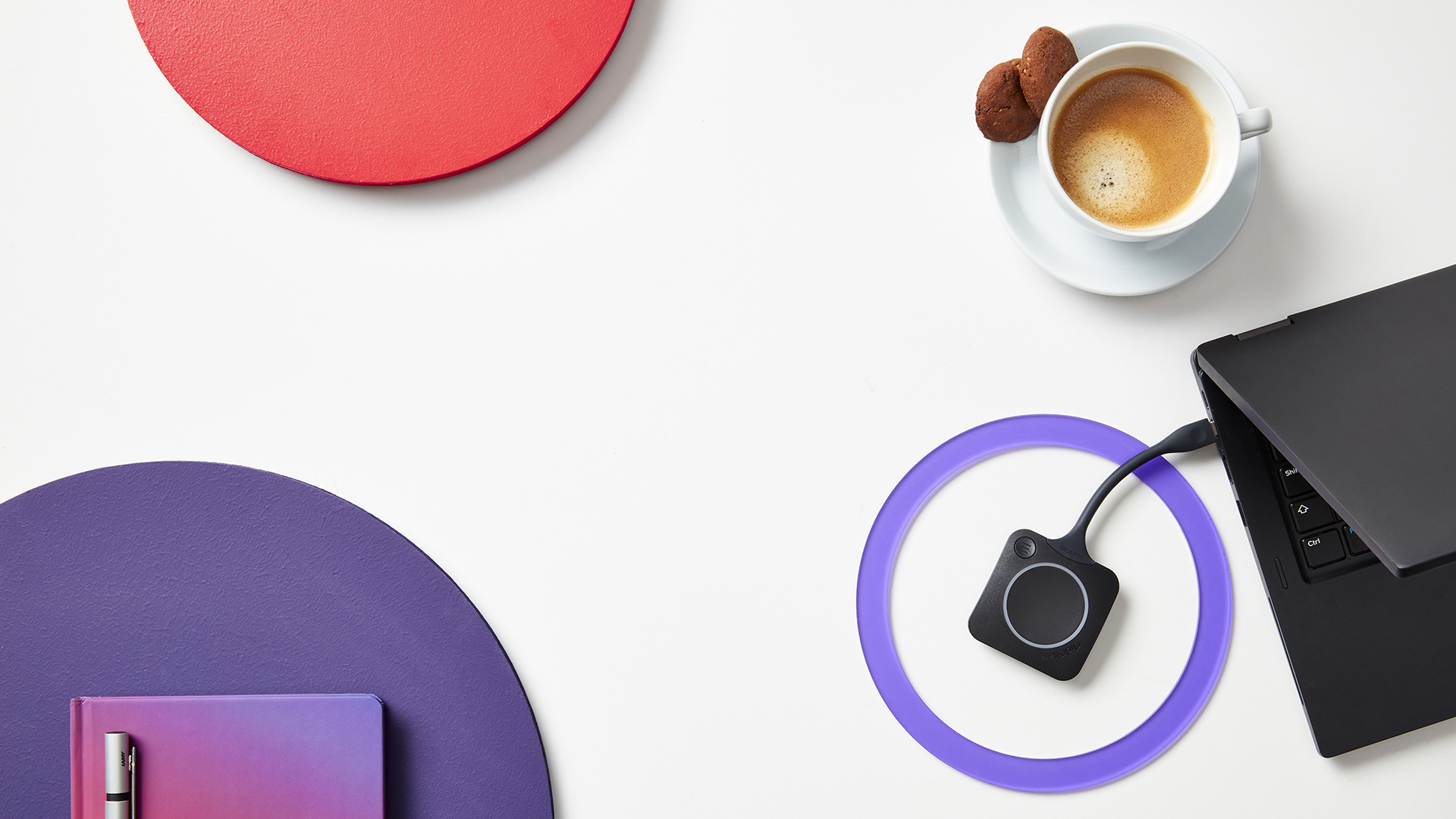 ClickShare Present
Sharing content has never been easier than with the ClickShare Present. Whether you've got a small group or a large audience, it's simple to share your content wirelessly and engage your audience like never before.
Connect your device without the need for cables or adapters by plugging the ClickShare button into your laptop or mobile device. It's as simple as that.
The ClickShare app allows you to control your presentation from your smartphone or tablet, giving you even more flexibility and convenience.
30 day free trial of ClickShare
Try before you buy with Barco's free trial.
Speak to your GVAV representative now or click the button below for more information on how you can request a demo unit and try out ClickShare before you purchase.
Terms and conditions apply. One demo unit per legal identity.
Trade in with Barco
Barco's Trade in program for ClickShare offers Barco Connect! and CX Connect! partners and their customers the chance to trade in their ageing Barco ClickShare models, or a selected range of competitive products against the ClickShare and ClickShare Conference range.
Trade in your current model for the latest generation of ClickShare Conference devices at a unique discount price! Make collaboration seamless in and outside your meeting rooms.
In the public sector?
The average working day in the public sector looks a lot different now than now it did in 2019. Whether you're in education, health or government, it's never been more important to be able to connect remotely and securely.
✔ Simple solutions that enable flexible, seamless video conferencing and collaboration
✔ Working securely with any device and any UC solution
✔ To welcome both civil servants and guests in meeting spaces
✔ Connecting different sites and local hubs with remote workers
✔ Improving meeting equity by giving every user the same share of voice, in-office or remote
ClickShare apps
Make wireless content sharing even easier with Barco's desktop and mobile apps.
Compatible with Windows, Mac, iOS and Android, the ClickShare apps allow you to present seamlessly and intuitively from whichever device you're using.
Smart Meeting Flows
Focus on what really matters - collaboration and decision-making.
From automated meeting preparation to real-time collaboration and easy access to relevant information, Smart Meeting Flows has everything you need to take your team's meetings to the next level.
Transform your meetings into a seamless, efficient and collaborative experience with Smart Meeting Flows from Barco.
Updating your ClickShare software
Keeping your ClickShare software up to date is important to ensure your device remains running optimally and securely, as well as enabling new features and functionalities.
Barco Base Units, Buttons and apps can all be updated easily through automated processes.
The Base Unit firmware can be updated via auto-update or scheduling, Buttons update over Wi-Fi, and the Desktop App can be manually downloaded to ensure future updates are automatic.
Want more info on Barco's products? Contact GVAV today