Leading AV Technologies
We bring you the very best AV technology from the worlds leading
Audio Visual manufacturers across our whole product portfolio.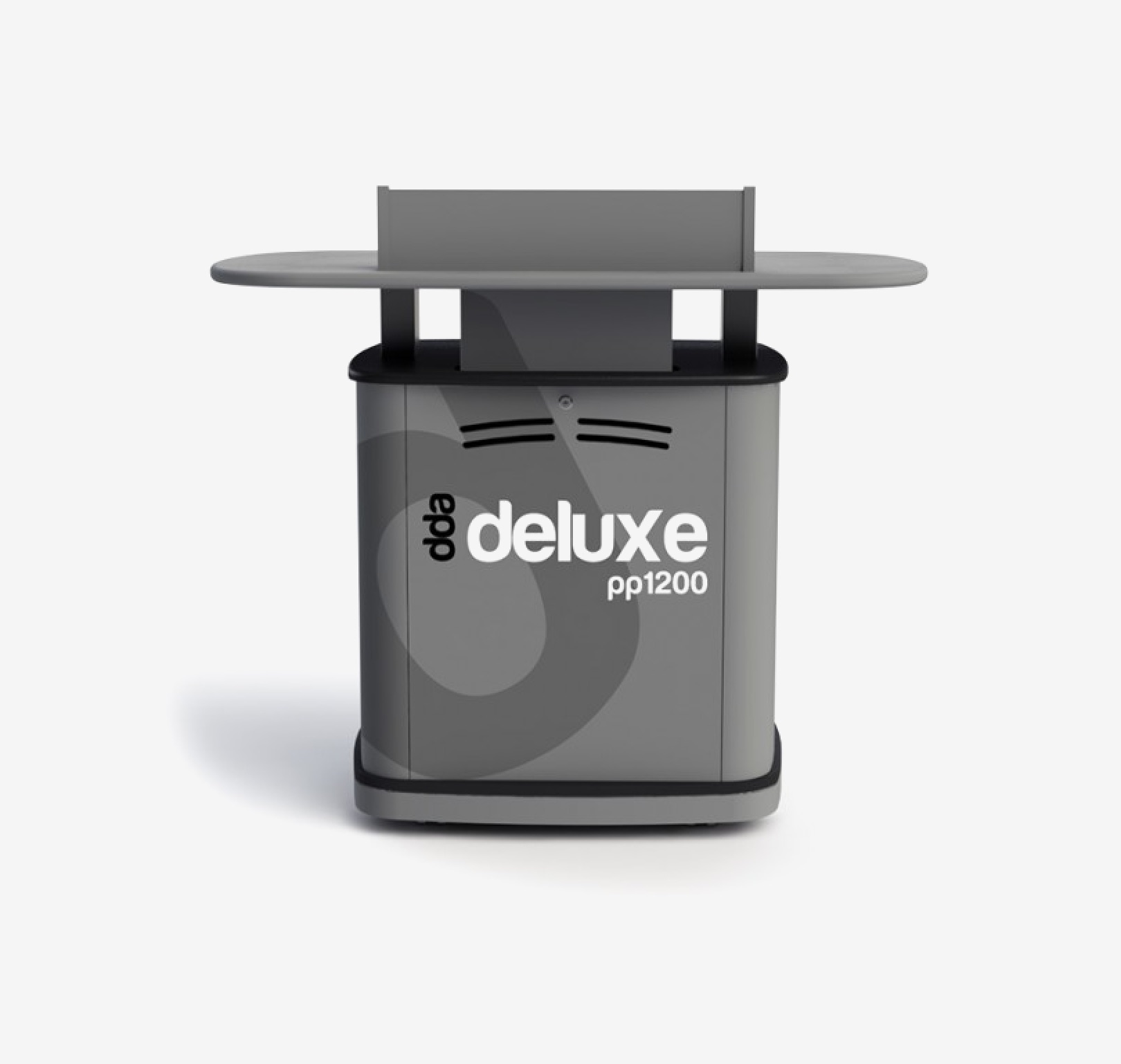 Accessibility
It is our aim to deliver a consistantly accessible,
non-discriminatory, high-quality user experience for all.

Our products and design ensures that every
user receives the same quality of experience,
and content immersion.
Solutions include height adjustable lecterns and desking which are DDA-compliant, and audio reinforcement and assisted listening technologies from the likes of Ampetronic and Univox.

We can provide a wide range of audio solutions including voice reinforcement
systems, a full range of quality microphones, speakers, amplifiers, mixers, and DSPs.
For auditoriums, large scale venues, and teaching spaces, we offer the provision
of performance-based audio such as line arrays, subwoofers, and stage monitors,
together with mixing, audio matrices and amplification.

We provide a range of microphone solutions from a simple USB microphone for
distance learning to multi-channel radio mic systems, large diaphragm studio microphones through to ceiling-mounted mic arrays.
Our portfolio covers all aspects of Professional Audio suited for corporate, learning,
​​​​​​​and large venue environments.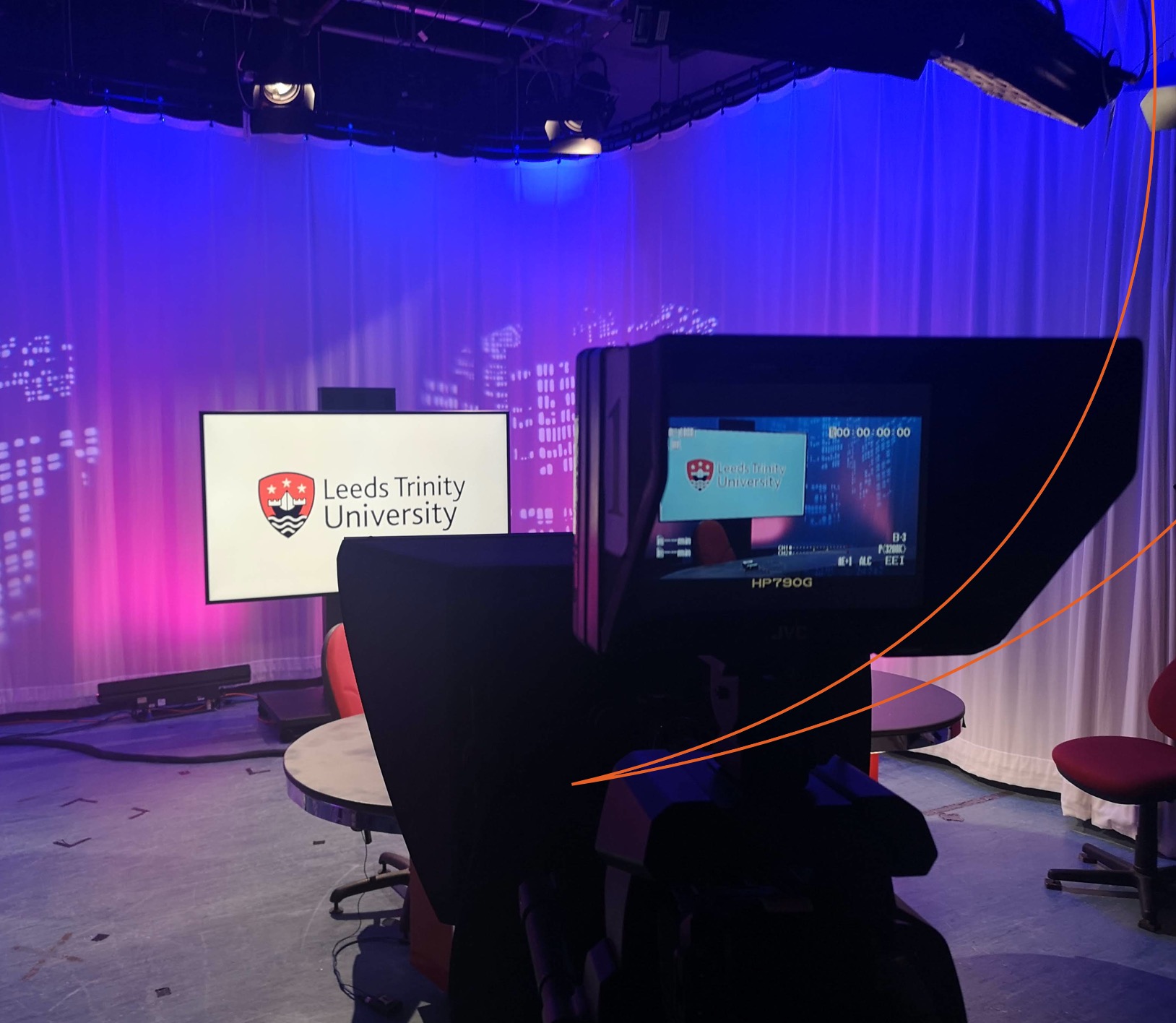 Broadcast
We provide the latest range of professional broadcast technologies, whether for use in corporate, education, or a dedicated
​​​​​​​broadcast environment.
Our portfolio includes high definition cameras, PTZ cameras, scalers, switchers, stands and supports, lighting and audio products.
We have provided many systems to efficiently create and distribute content for both remote and site-wide audiences.
The need to Live Stream and broadcast to your specific audience is now not restricted to the traditional Studio and we have expertise to help.
Collaboration & BYOD
The importance of AV collaboration across
all environments means we have developed strategic manufacturer relationships to
​​​​​​​ensure the best user experience for all.
Microsoft, Clevertouch, Iiyama, Philips, Samsung and SMART are some of our key partners in this area.
'Bring Your Own Device' solutions empower audiences and users to engage and collaborate using their own technology that is familiar to them.
We offer BOYD solutions from all key manufacturers including Mersive, Extron, Crestron, Kramer, WolfVision, AMX, Barco and Logitech.
Control, Switching and AVoIP
Control systems and switching solutions make up the core infrastructure of most AV installations and provide ease of use, environmental benefits and improved return on investment.
With our dedicated, trained programmers, we can provide bespoke control solutions
to meet your needs using the very best technologies available.
We offer solutions from all of the key Control system manufacturers including
Crestron, Extron, AMX, Kramer - each selected specifically to meet the demands
and unique requirements of your environment.
AV-over-IP
We can provide improved flexibility and built-in futureproofing by the use of AV-over-IP (AVoIP) infrastructure. This technology improves the flexibility of a wide range of AV technologies and the use of the space to which they are to be installed.
Displays, Signage and Video Walls
LFD Digital Signage
A large format digital display is now the accepted way to communicate with a small group or audience.
The latest bright, crisp, clear displays are a fixture in most of our installations,
improving legibility and user experience – regardless of viewing position.
From entry-level panels through to high brightness and long operation models we
offer the very best in both standard and interactive models from the world's leading manufacturers including Panasonic, NEC, Iiyama, Sony, LG, Samsung, Dell, Sharp, Philips and BenQ.
Digital Signage
Informing, educating and entertaining signage is a cost-effective way of instantly communicating messaging within your spaces.
Used as wayfinding it can reduce manual intervention and the time burden of
staffing, to direct the flow of footfall and provide site-specific information.
We have long established relationships with innovative digital signage providers, including ONELAN, TriplePlay, BrightSign, and more.
Video Walls
Used in digital signage, corporate branding, or a presentation solution, video wall technologies are a popular part of many AV solutions required by our customers.
We specialise in large format LED displays including NEC, Samsung, LG,
​​​​​​​Panasonic, Philips, Sharp and Christie.
We select from a variety of technologies including thin bezels, transparent film, and ultra-stretch models and with modular LED panels from Absen, Samsung and Panasonic you can create stunning displays of any size and shape.
Distance Learning and Remote Working
While remote working solutions were organically growing in popularity, this current pandemic meant that users needed technology that would allow remote solutions providing the same level of audience experience that they would receive
​​​​​​​if they were there physically.
There are key challenges to delivering efficient distance learning materials and a good user experience all of which demand technical expertise and advanced equipment that is correctly configured.

We can provide a host of lecture and meeting broadcast solutions with remote participation that can accommodate live streaming or recorded content as well as virtual
classroom suites.

Interactive Displays
We offer a vast range of interactive solutions for teaching, training, and presenting in any
meeting environment.

Over the years we have seen this technology evolve and we have many years of experience in delivering interactive electronic writing solutions.

We have the widest range of interactive technologies available from a global range of partners including Iiyama, Clevertouch, SMART, Samsung, Sharp, NEC, Epson, Microsoft, Dell, CTOUCH, Cohuba, BenQ, ViewSonic, Avocor
​​​​​​​and many more.
Lecterns and
AV Furniture
The appropriate use of ergonomically designed AV furniture is a critical part of the efficiency and usability of a good AV experience.

For over 45 years, we have partnered with some of the very best manufacturers of
AV furniture including Dalen Top-Tec, TeamMate, JM Supplies, Unicol, TurningLeaf,
and Avenue. We're able to supply a range of custom designed, height-adjustable
DDA-compliant lecterns, desks, mounts and other AV furniture to complement
and enhance any space.
Other popular solutions include collaboration desks, huddle spaces, breakout
booths, AV trolleys and wayfinder kiosks.

We work with our customers to provide bespoke AV furniture solutions, complete
with branding and corporate colour matching, so that your furniture blends
seamlessly with your existing aesthetic and brand guidelines.
Lecture Capture
Whether you require lecture capture facilities
to aid distance learning or are creating an
online resource to access delivered material,
we have solutions to suit your need.
Our design process begins with a consultation
to understand your specific needs leading to
our solution incorporating technologies such
as static or auto-tracking cameras, microphone arrays and DSP's combined with an easy to use interface.
Using technologies from Crestron, Panasonic, Mediasite, Ubicast, Sony, and more, we can deliver high-quality, easy-to-use, lecture
archiving and distribution solutions.
Projectors and Screens
Projection remains a popular and relevant technology for many AV requirements.

From the latest laser models popular in seminar and teaching rooms through to super-bright performance projectors used in large venues,
we can advise on the right projection
technology to match your needs.

We can advise on all of your projection needs including projection mapping, edge-blending, and interactive solutions.
The projection surface is as important as the selection of the projection technology, with
​​​​​​​over 45 years experience our specialists can advise on the best screen for your application.
Our projection screen technologies include:
manual, fixed frame, electric, glass, high contrast, tab-tensioned as well as bespoke and painted solutions to ensure an optimum performance.
Video Conferencing and Unified Communications
With teams and colleagues increasingly working remotely, educational establishments
and corporations needing to network from any global location interactions are often
vital to continued growth and efficient working.

Our VC and UC solutions are designed to be easy-to-use, utilising a wide range
of communication platforms to deliver high-quality picture, audio and content
sharing without demanding huge bandwidth.
We have all the very latest knowledge and skills together with manufacturer
relationships to deliver the best remote experience using manufacturers such
as Poly, Microsoft, Zoom, Logitech, StarLeaf, Cisco and many more.

When technology reliability is essential, and remote communication clarity is
critical, we can provide a solution that is perfectly suited to your needs.
Writing Boards, Column Boards, and Acoustic Panelling
Despite the rise in interactive whiteboards
and displays, traditional writing boards remain popular and relevant in many environments.
With a wide range of writing surface types available such as ceramic whiteboards, chalkboards, column boards, magnetic and
glass writing boards let us help match the
correct surface to your project needs.

Often in a broad range of colours and sizes, we can also supply branded and printed units to match your corporate identity.
In addition, as the acoustics of a room, lecture theatre or workspace are increasingly focused upon we can survey your space and improve
the audio properties of the room with our wide
range of acoustic panels.

Furthermore, we can provide options of colour matching, printing and branding to your design preference.