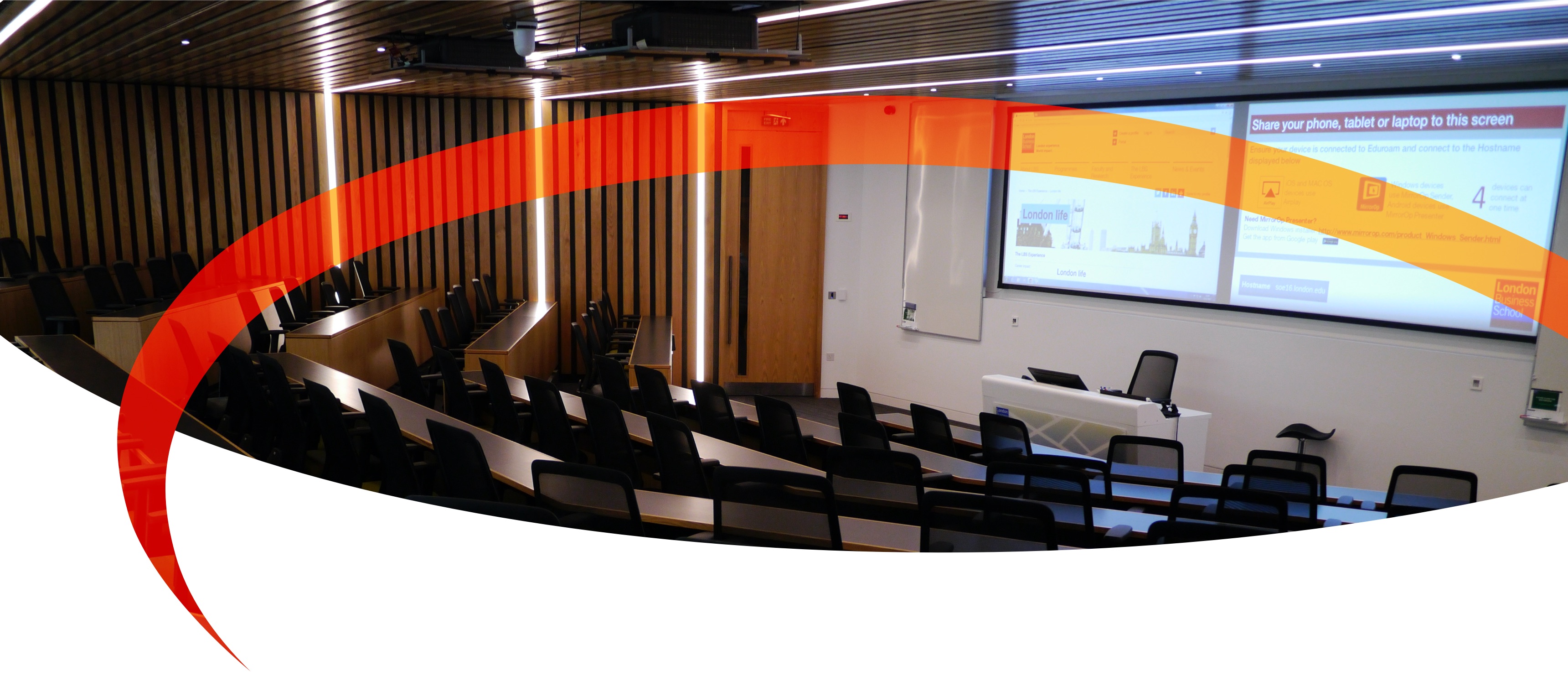 Auditoriums

Make a big impression with auditorium AV solutions
The auditorium is a centre for presentation, learning, experiencing, and capturing the attention of the audience. Auditoriums, conference halls, and large lecture theatres need 'BIG' AV solutions that will engage with their large audiences. GV has over four decades of experience in developing outstanding AV solutions for large capacity venues.
Our systems can connect attendees from around the world and we can transform the largest of spaces into immersive presentation facilities. Every listener is part of the conversation, with remote participation and group collaboration all made possible.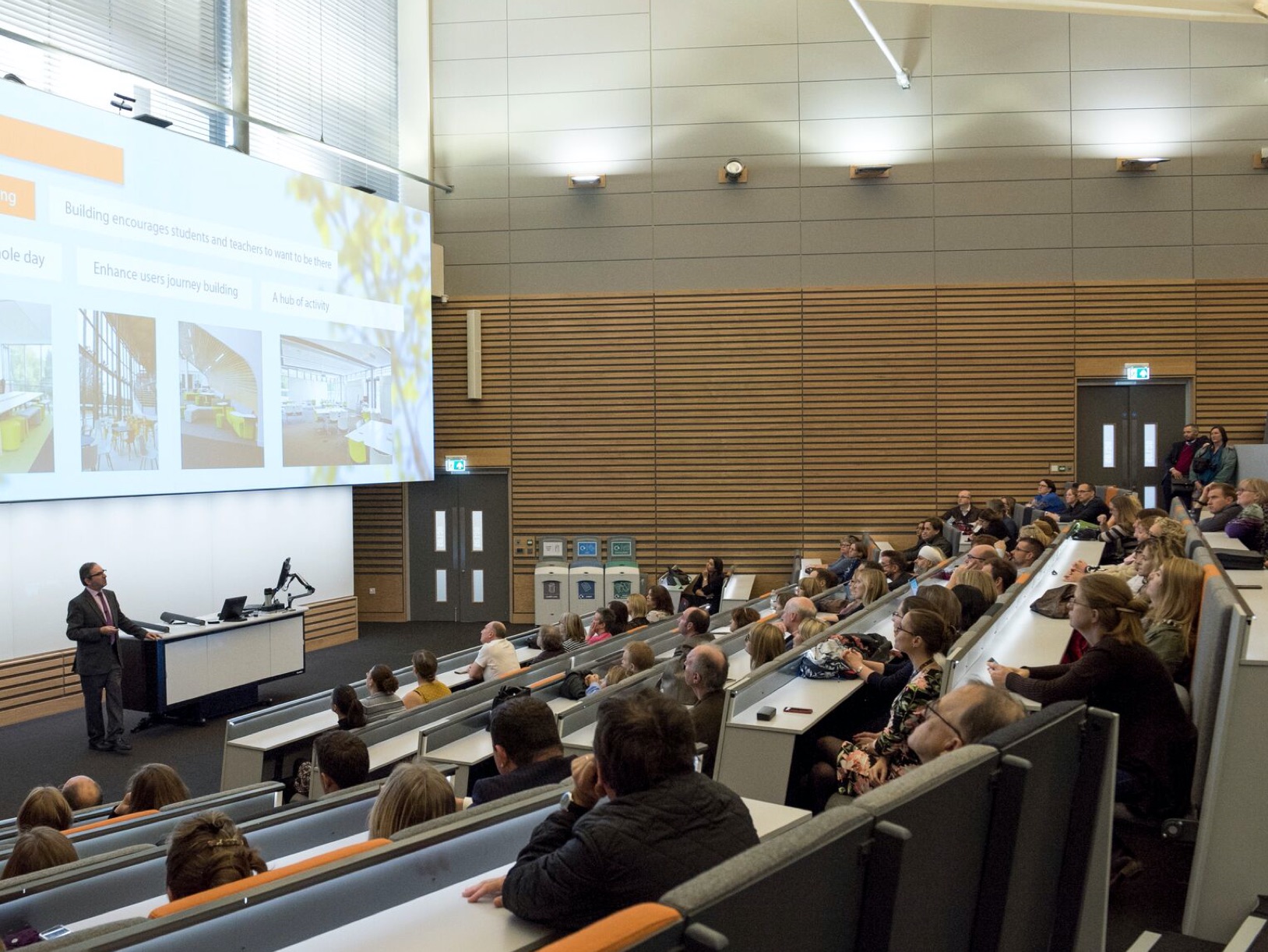 Large-scale bespoke presentation spaces, made with you in mind
The key to successful auditorium AV is reliability, ease of use and appropriate scale for your audience. Our design process is based around your specification.

From the initial consultation process, we assist every client in choosing the right technologies to meet your needs. We carry out the planning, design, and integration to provide you with a system that can clearly communicate your message and give the audience an inspired experience.

Our exceptional aftercare support ensures peace of mind and a fully optimised system.
We are extremely pleased with the overall solution – particularly the attention to detail when designing and building our bespoke lecterns."

Cardiff University
GVAV had clear communication with Main contractors, dealing with any issues and helping create one of the finest lecture theatres in Britain."
Bournemouth University"

Bournemouth University
GVAV has been able to roll out and deploy no fewer than 122 rooms in an incredibly time and cost efficient way by applying a successful"

Kingston University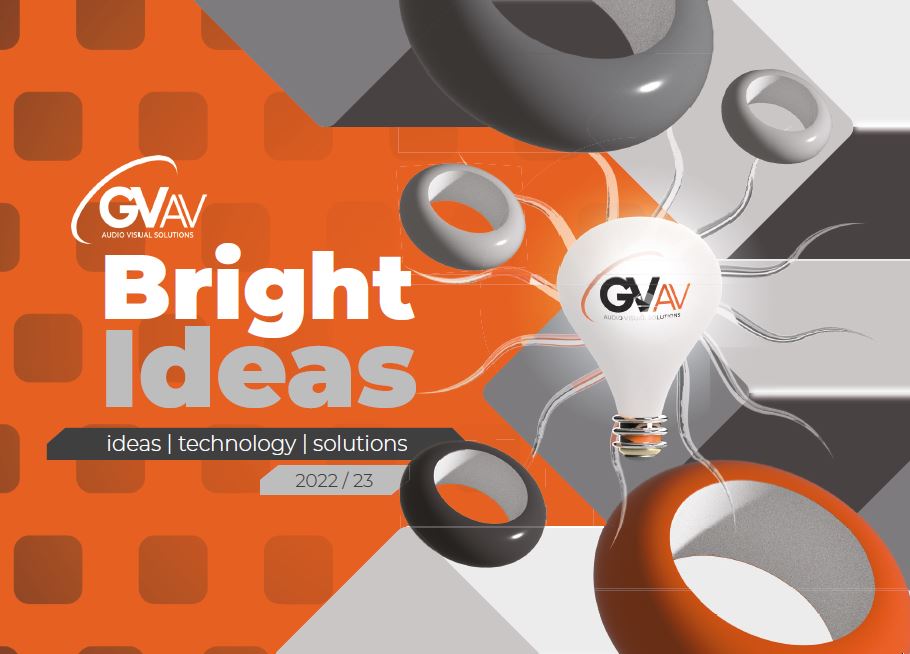 Large file, download by WiFi recommended.
Partners and relationships
The GV team brings with it access to our renowned network of industry-leading brands, ensuring every customer has access to the sharpest and latest advances in the AV marketplace. Technology moves quickly, so through our partners we aim to develop future-proof systems that draw on the latest technologies while being able to stand the test of time.