Here at GVAV, we're always keen to protect the environment and help out the communities where we live and work.

​​​​​​​We keenly advocate the mantra, Re-use, Repurpose, before Recycle. So, when our customer INTO asked us for assistance in donating redundant equipment, we were more than happy to contribute our support.
GVAV has an excellent working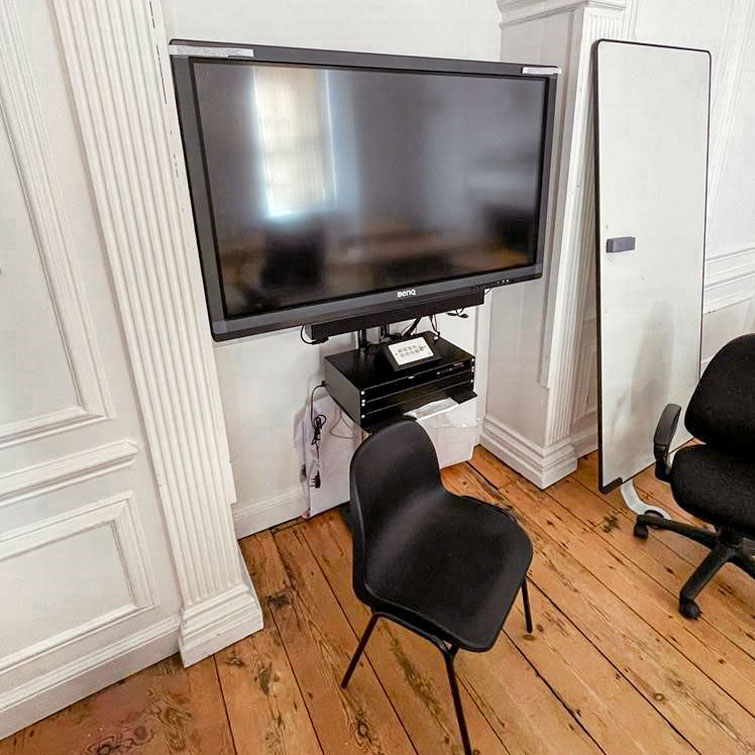 relationship with INTO. We've worked with them on several occasions, providing equipment and expertise.
We'd previously installed five 55" screens and TV stands, but they'd be redundant after an imminent building move. Rather than being wasted, they were keen to see the screens go to a good home where they'd have a significant impact.
Seeking to support their request alongside the local community, Andy Knight, Account Manager at our Exeter branch, contacted Pinhoe Primary School and offered them the equipment. The school was delighted to acquire three of the screens. And through Pinhoe, we presented the two remaining screens to their sister school Woodbury Primary. Who were also thrilled to receive them.
We asked Andy for his thoughts; he said,
"Being nowhere near the end of their operational life, donating the screens to local schools provided the perfect opportunity to continue using this fantastic equipment. We're proud to have found two extraordinary and deserving new homes. From one end of the educational spectrum to the other, the equipment has departed Higher Education to support children's learning opportunities in Primary Education. It's something we care about deeply.
We want to wholeheartedly thank INTO for their tremendous generosity in donating the equipment. We hope both Pinhoe and Woodbury primary schools enjoy their use for many years."