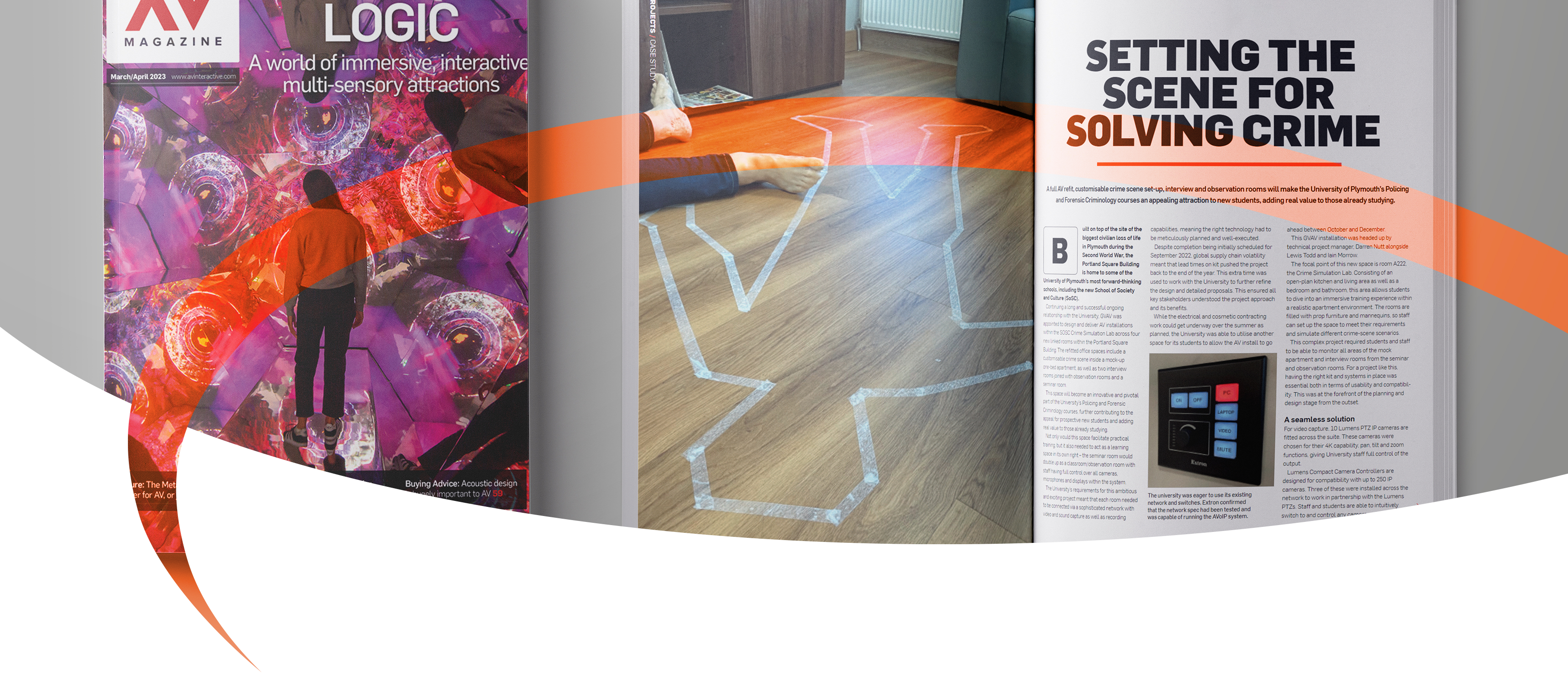 GVAV featured in AV Magazine!
We are proud to be featured across four pages in the latest edition of AV Magazine
Following the release of our case study - University of Plymouth SoSC Crime Simulation Lab, our work was picked up by the industry-leading publication.
The project centred around a customisable crime scene set-up, as well as interview and observation rooms. These rooms are connected by a sophisticated AVoIP system, giving University staff and students full control over a variety of input and output options.
Grab a copy of the March/April 2023 edition of AV Magazine to read the full four-page feature.