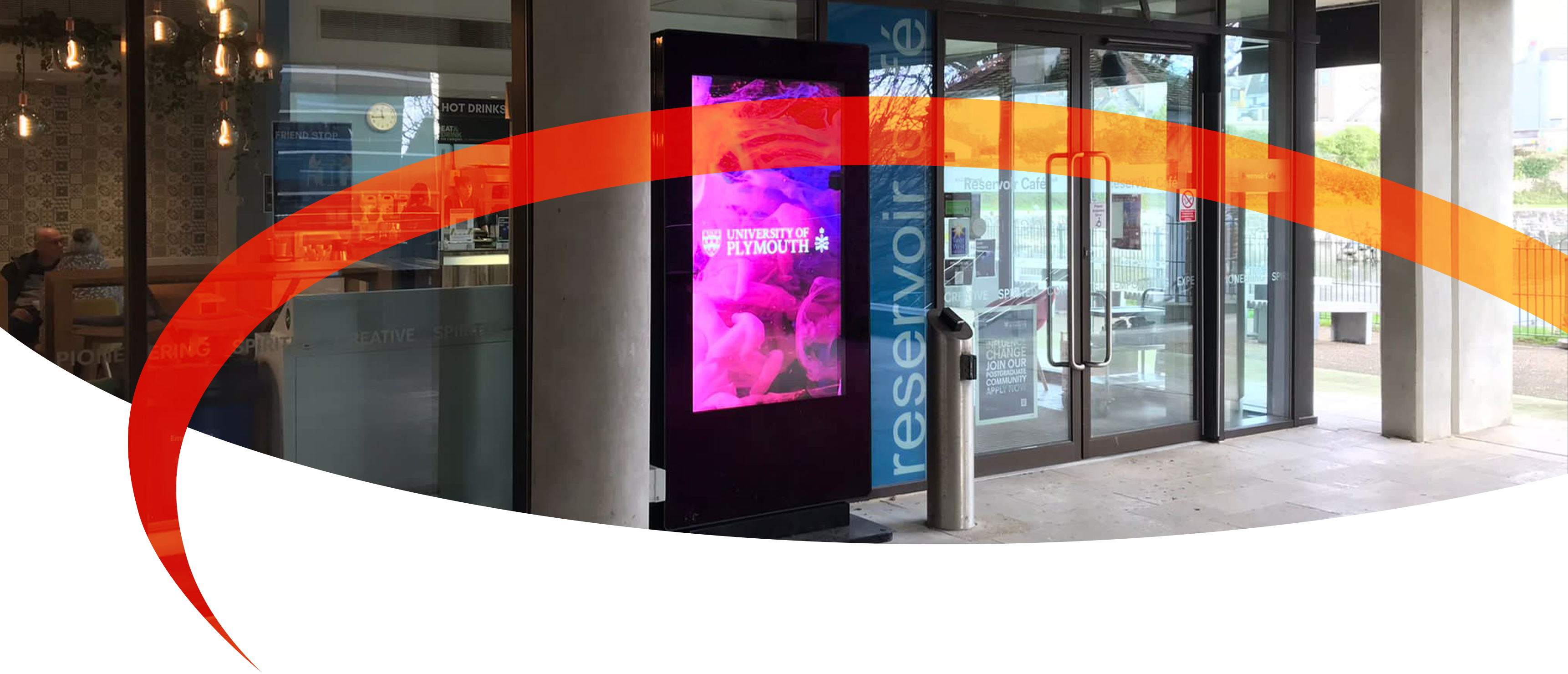 University of Plymouth - Digital Signage Totems
AV INSTALLED
OneLan Displays
OneLan Players
OneLan Touch Licenses
The University of Plymouth is one of the largest universities in the UK, with over 23,000 students, including around 2,000 international students from over 100 countries. GVAV have a longstanding relationship with the University and hold sole supplier status for audio visual solutions.
The University instructed a full review of their existing onsite signage to establish what additional requirements there may be. GVAV previously implemented a small number of OneLan players at the University, as such, a meeting was arranged for the University to experience a range of product and CMS demonstrations by OneLan. Impressed by the technology, GVAV were given the go ahead by the University to implement more OneLan Players.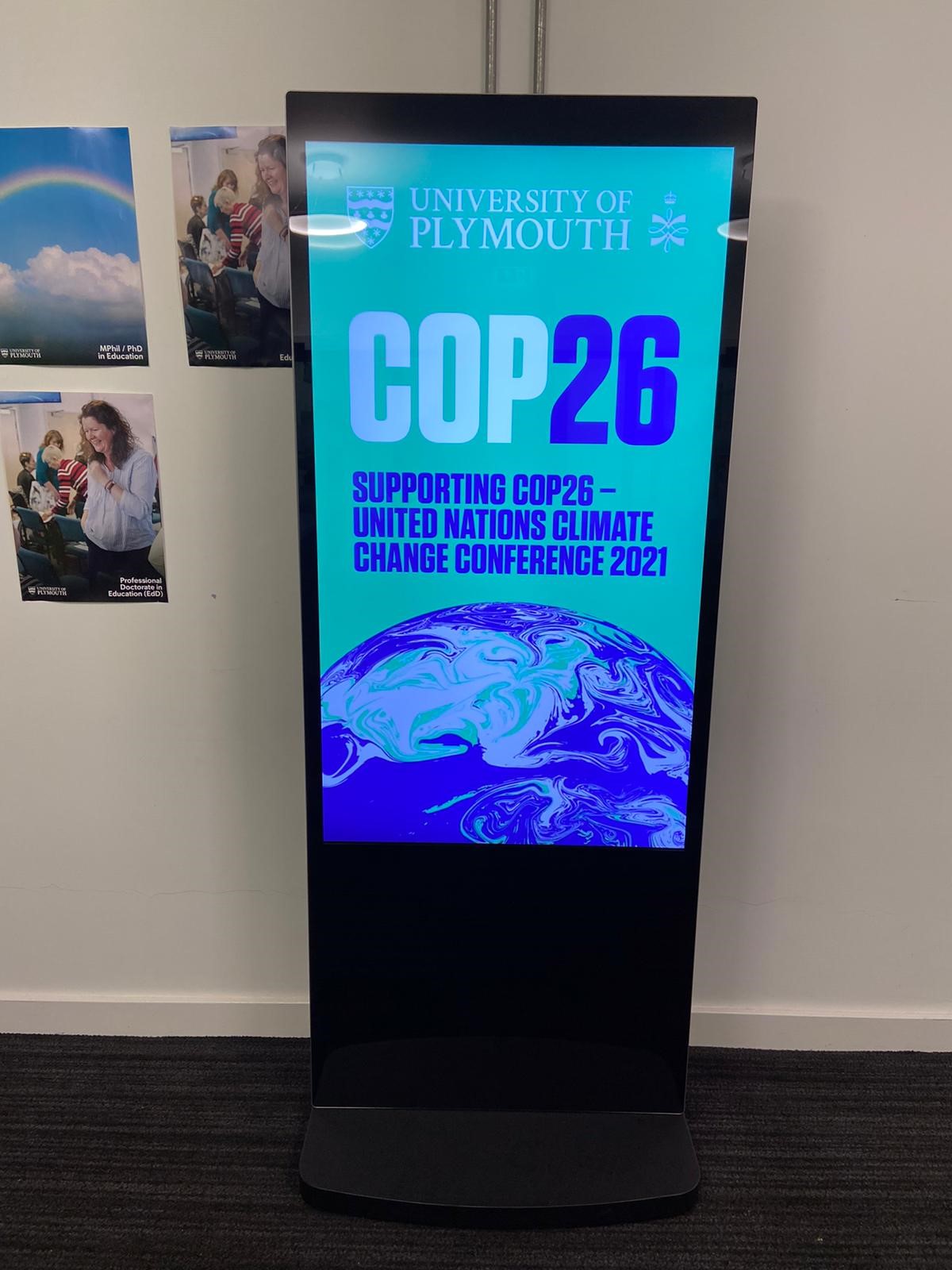 Digital Signage For An Improved Student Experience
For an improved student experience, the University required a range of internal and external totems across the campus. GVAV worked with OneLan and the University project team to identify signage locations and the appropriate display. Ten locations were selected for new signage totems, including one double sided unit. Each location required a OneLan player, to facilitate this, three NTB-HD-10-S and eight NTB-HDN-10F-S standard HD players were selected. Seven OneLan Touch Licenses were also implemented to enable interactive content on the internal totems. For easy content management, the University can remotely change, update and schedule content as required to suit the day of the week, time of day and highlight any special events happening on campus.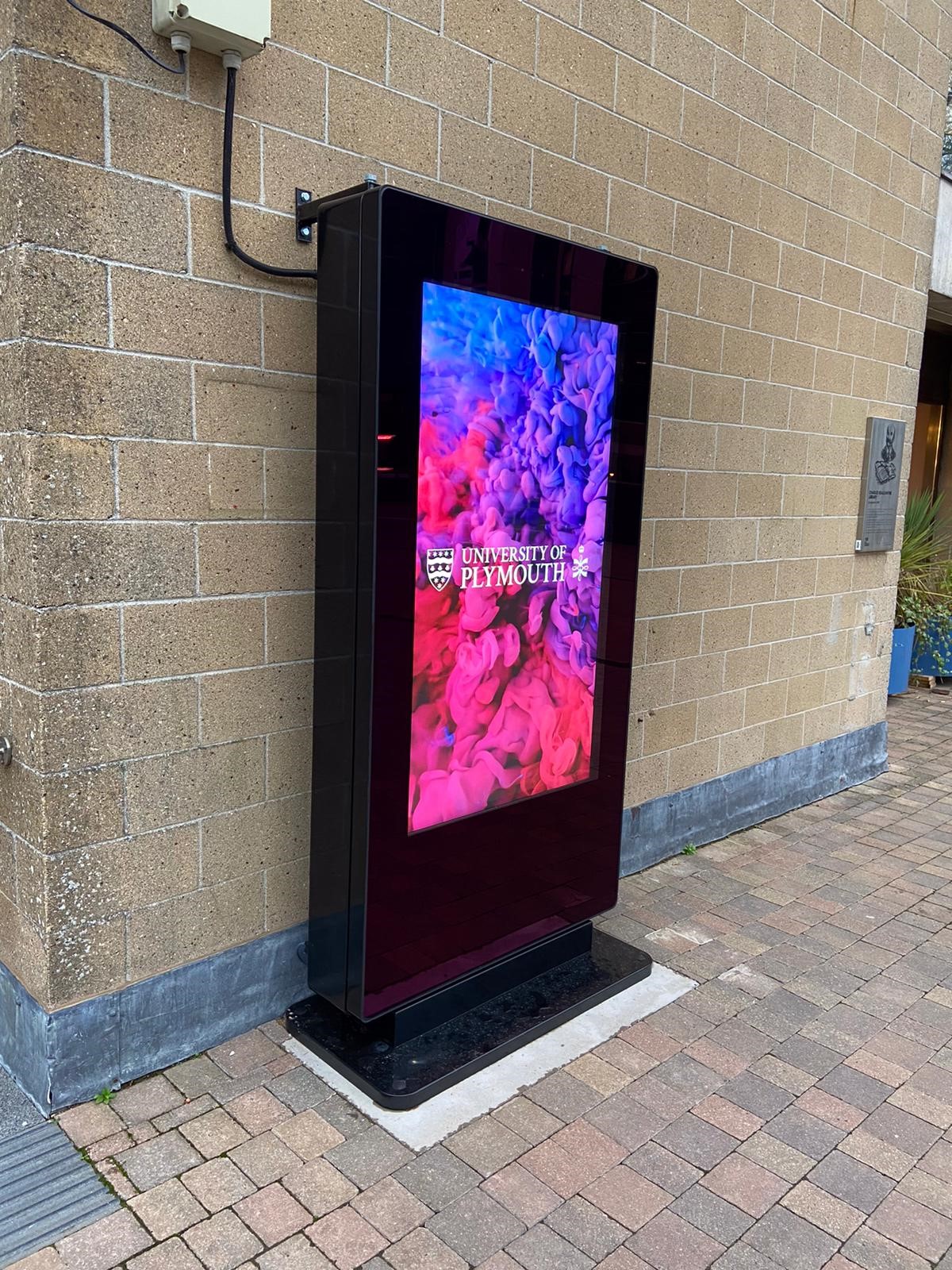 A Logistical Challenge, A Great Final Result
Once the locations and products were selected, the hard work began for the GVAV team, managing the logistical challenge of delivery and implementation of the totems into their new locations. The external units weighed over 300kg and were around 2m tall, so manoeuvring them into place proved problematic, however, GVAV still completed the task to our typical high standard.
The University was pleased with the final result and are looking at a phase two of the project, where more signage locations will be implemented.