Displays
18 Panasonic TH-65EQ2 4K displays were installed throughout the facility, with 11 of these in the larger room, C/2.04. This 65" model was chosen for its connectivity, functionality, high-quality visuals and brightness, which was a particularly imperative feature for combatting the nature of the bright spaces with large windows looking out across the courtyard.
TOP-TEC Jupiter Shuttle mounts were chosen to fix the displays to the wall, and further TOP-TEC standing mounts were employed as a solution to a logistical challenge mounting the Panasonic displays in areas there were glass panels or impractically small wall space to install them.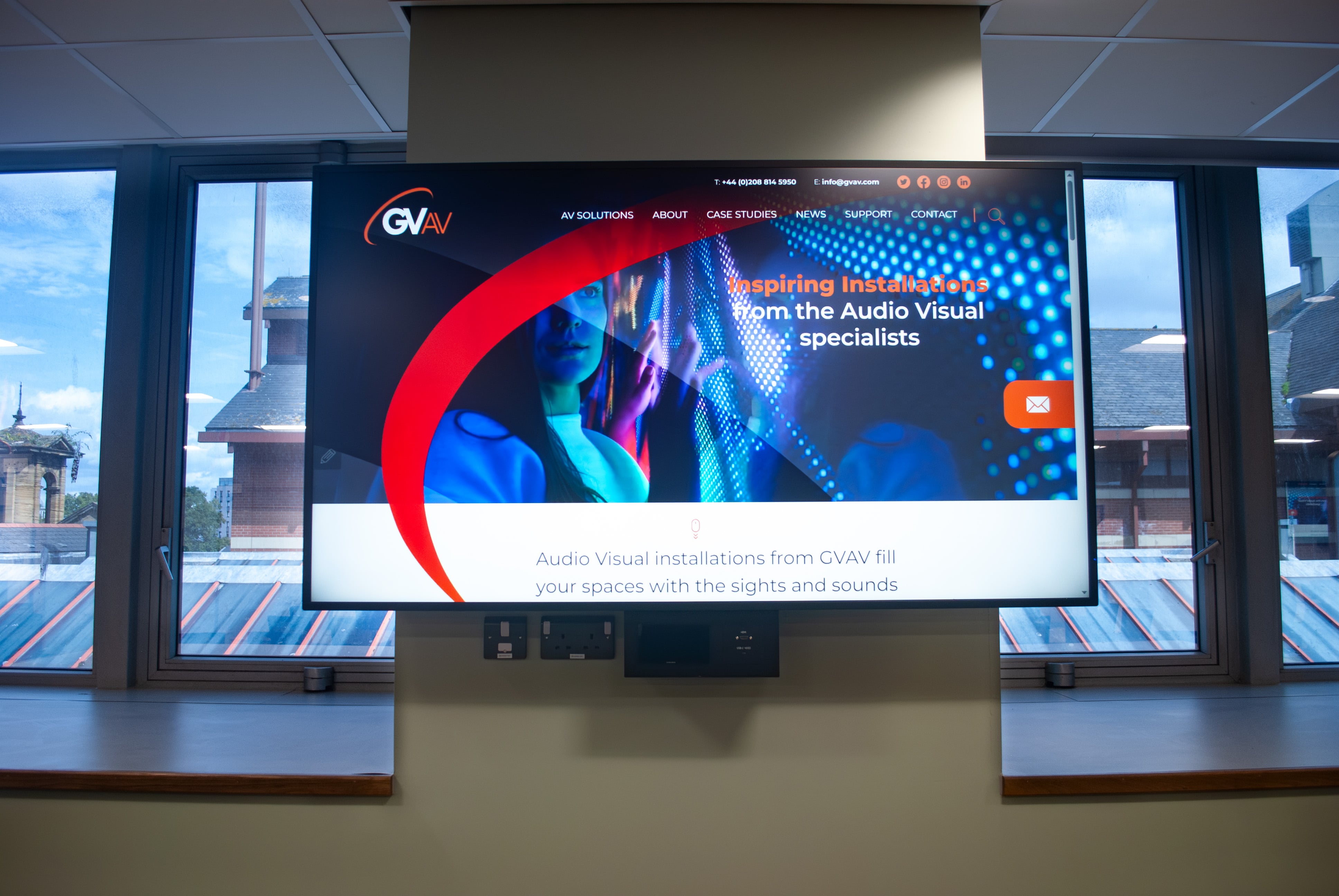 Alongside the peripheral Panasonic displays, the main teaching display in both rooms is the Clevertouch 4K 86" IMPACT Plus touchscreen. This model has become a popular choice for the University due to its high-precision touch technology, connectivity options and usability.
Mounted on electronically height-adjustable Clevertouch column display mounts, the IMPACT Plus displays allow University staff to teach in a more interactive way, facilitating the ability to highlight, annotate and illustrate with a stylus or finger-touch.