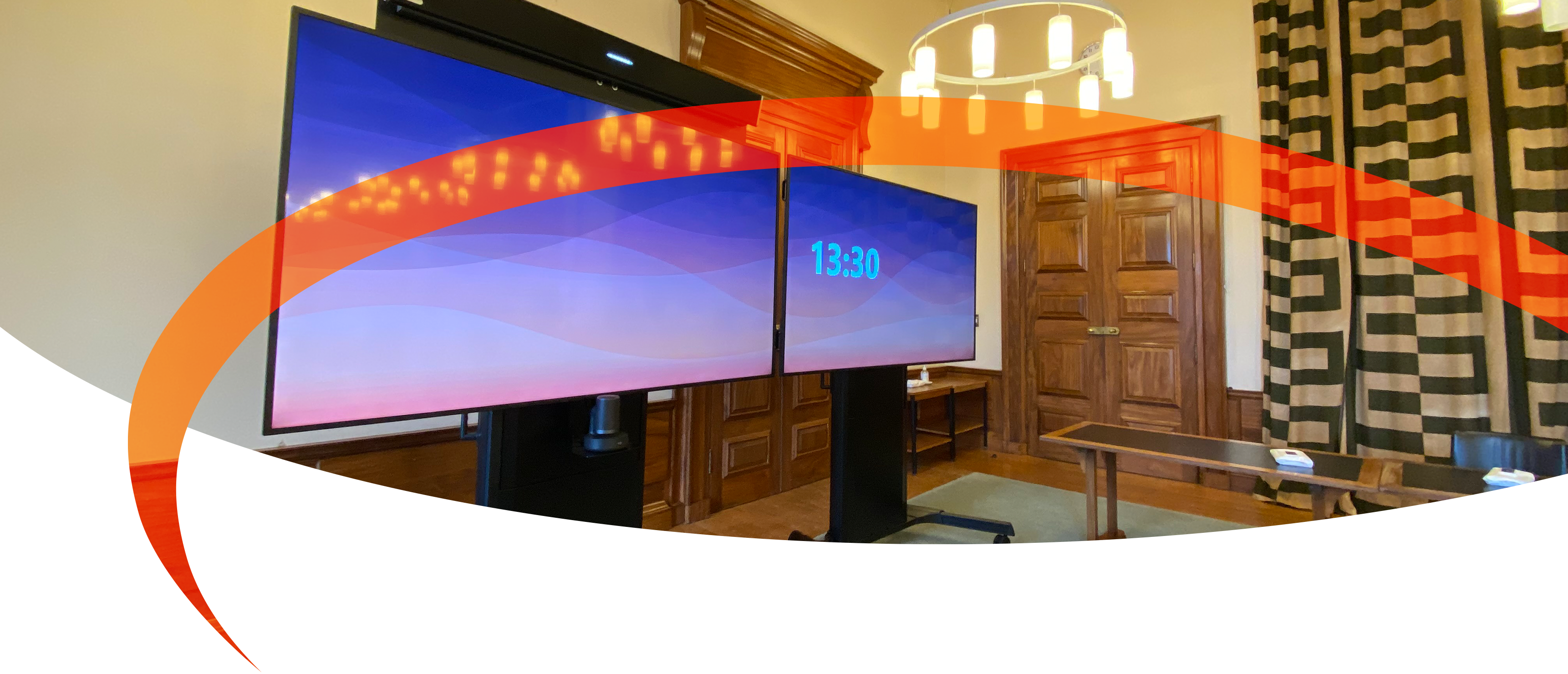 Devon County Council, County Hall - Microsoft Teams Rooms
AV INSTALLED
Logitech Microsoft Teams Rooms Bundle
Iiyama 86" Displays
Chief Fusion XL Height Adjustable Mobile Cart
County Hall is Devon County Council's (DCC) principal civic building and main administrative centre, located in Exeter. Due to the Council headquarters' Grade II listed building status, Devon County Council required portable meeting room solutions, to satisfy Graded building requirements and allow a varying number of applications and flexible room layouts.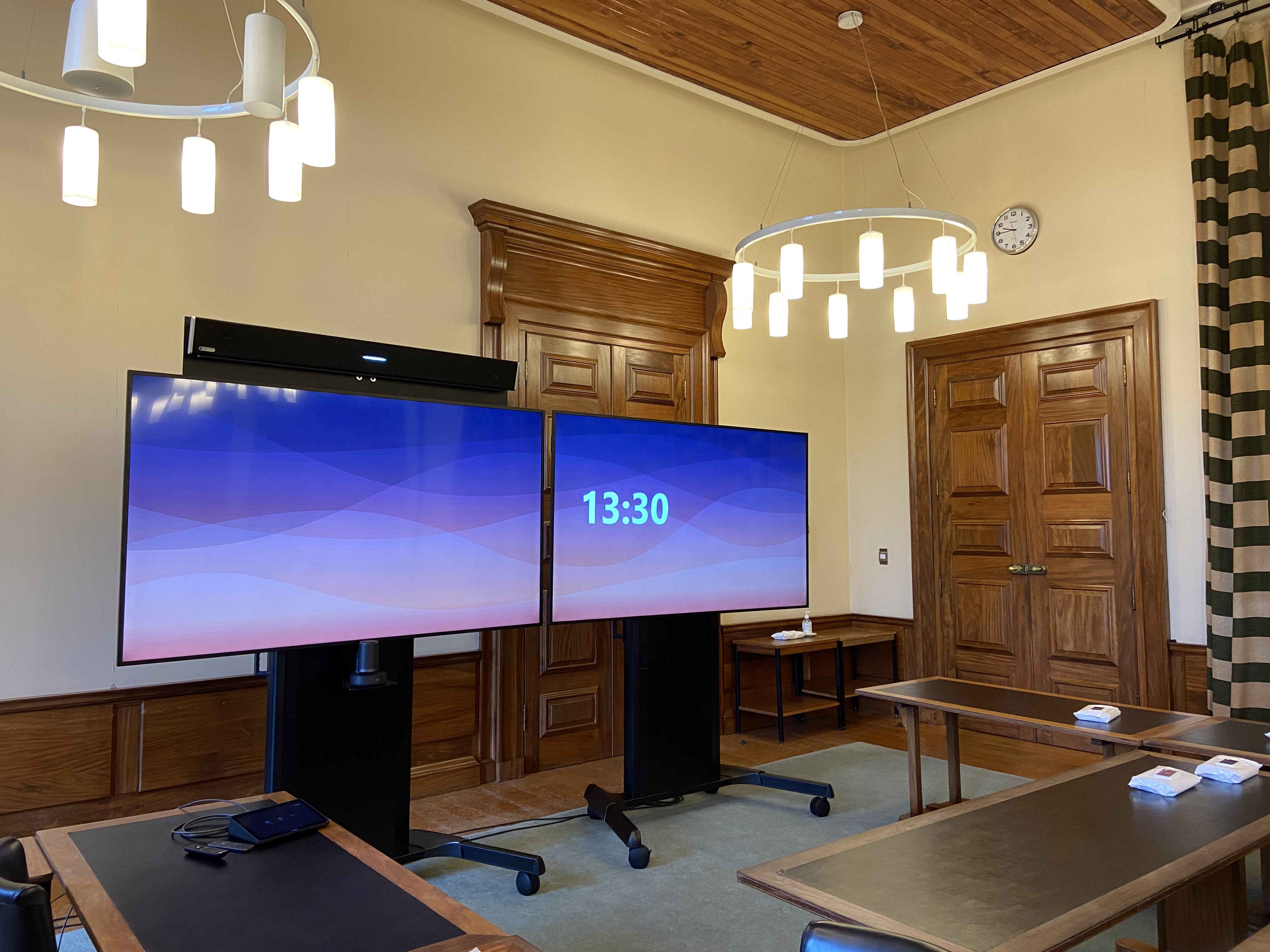 An all-in-one solution
Opting for a Microsoft Teams Room trial across three separate spaces, two of which could be conjoined or separated by a partition wall, the client desired a simple to use, one touch system that would be ready for users to join a meeting once a meeting had been started. GVAV selected a trolley system for the solution, featuring Dual Iiyama 86" displays, mounted on to a Chief Fusion XL Height Adjustable Mobile Cart as a quick to deploy, versatile and portable system. Complete with the Logitech Microsoft Teams Rooms bundle, a Logitech PTZ Rally Cam and the Nureva HDL300-B audioconferencing Soundbar for a high quality, video conferencing solution. The Nureva soundbar is also a Microsoft Teams Room certified audio solution with ample pickup for a wide variety of uses.
A great final result
The Devon County Council IT team worked alongside GVAV's commissioning team to complete the Microsoft Teams Room system for a successful outcome.
The client was very pleased with the result of the installation.