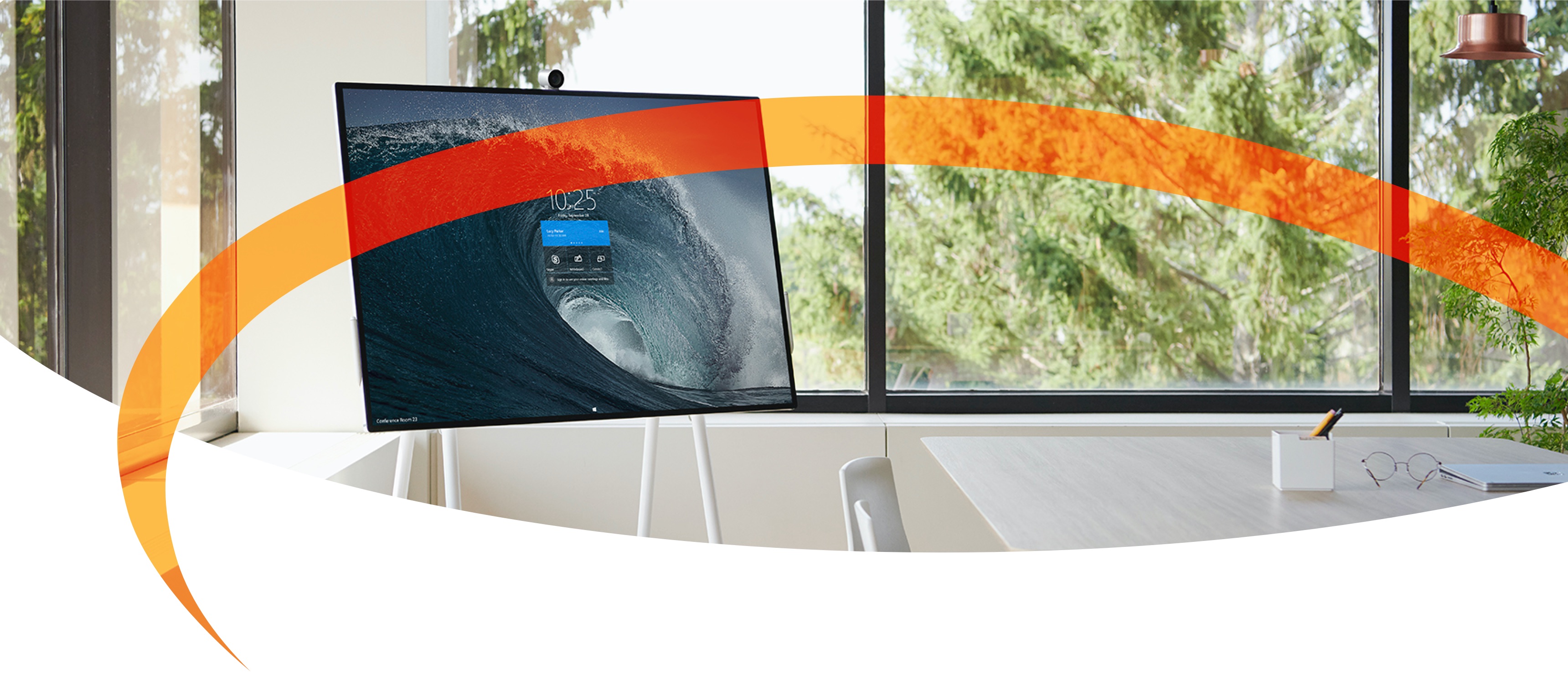 Microsoft Surface Hub 2s
Teamwork without boundaries - built for teams to work seamlessly together wherever they are, scaling and adapting to any space.

Built for team collaboration in the modern workplace
Enable teamwork anywhere with new Surface Hub 2S, an all-in-one digital whiteboard, meetings platform, and collaborative computing device that brings the power of Windows 10 to teamwork.
Surface Hub 2 was designed from the ground up to be used by teams – to get people
out of their seats, to connect and ideate, regardless of location. The new Surface Hub 2
is sleeker, more agile and more affordable to fit any workspace or work style.
The 4K+ multi-touch display creates an inviting canvas to co-create, harnessing the
​​​​​​​power of MS Teams, MS Whiteboard, Office 365, Windows 10 and the intelligent cloud.
Make any place a teamwork space
Thin and sleek, Surface Hub 2S integrates into
any workspace. From conference rooms to open spaces, go wherever ideas strike with the mobile stand and battery.

Move beyond meetings, to real time teamwork
Surface Hub 2 scales and adapts to your space through tiling up to 4 screens together in portrait or landscape view.

Dynamic rotation allows you to use the best orientation for your content to help people work in the way that best suits them and the people they are collaborating with.
Create a collaborative
work culture
Increase innovation, employees' skills, and remote teams' efficiency with a culture of collaboration.
Create it with flexible workspaces and the right technology.

Ultimate ease of use, and fast meeting startup - just walk up and go!