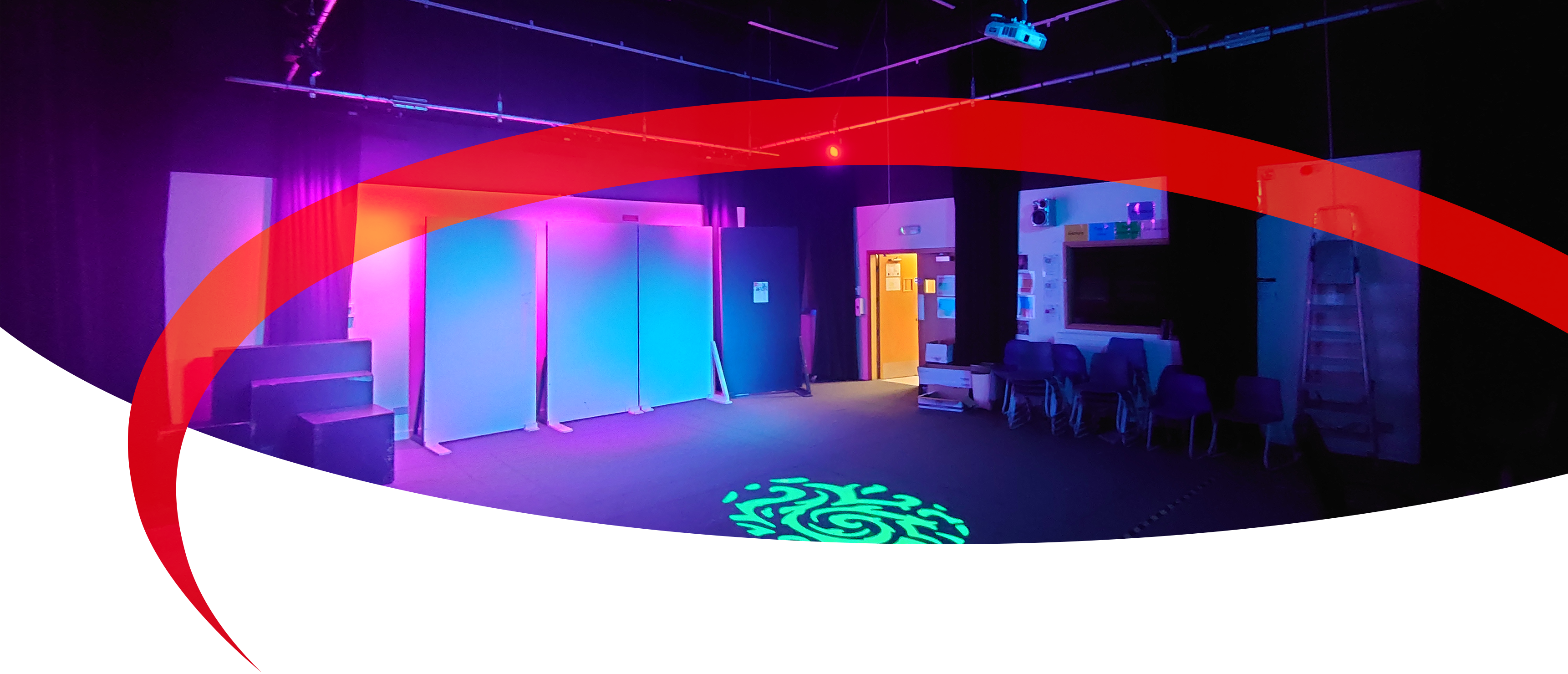 Elthorne High School - Dramatic Arts Space
Elthorne Park High School is a secondary school located in the heart of west London. The school is passionate about the dramatic arts, and it is taught in curriculum throughout key stages 3-5, in addition to an extensive extracurricular programme with at least one event occurring each term to provide students with opportunities to perform in front of a live audience.
GVAV were approached by the school with the idea of upgrading their drama space with new lighting. The project requirements were to modernise an outdated performance lighting system to support the classes and shows on offer. In addition, there was a requirement to include some moving lighting to support the multifunctional nature of the space and provide easy control capabilities for the drama teacher and students.
A complete lighting refresh
The existing lighting square grid was retained, but the whole electrical infrastructure was rewired and provided with a central master kill-switch. The old dimmer packs and lanterns were decommissioned and replace with a range of high-quality lighting solutions – all of which feature efficient low-power LED technology. Linear battens were implemented to supply wash lighting for the white back wall (acting as a cyclorama), with the ability to create a specific colour background for the performance.
Shining a spotlight
For focused areas of light as required by the performance, a range of side and static spotlights (ProLights LED Profiler) were installed, in addition to a moving spotlight in the centre, which can be used as a centre stage spotlight or as a follow spot with the dynamic movement for additional effect and wow-factor. Three Par Can light units (LumiPar 12UH) provide general wash for the front of the stage.
Cost-effective, compact, control
For easy lighting control, the Chroma Q Vista MV was supplied as a cost-effective, compact, control surface that can deliver small to large scale shows. This runs off the teachers PC, supported by a 5-channel hardware lighting desk, connected via USB to the teacher's PC to provide both easy preset, or cue-based lighting scenes with a tactile feel and intuitive control of a hardware console.
The new lighting system provides an easy-to-use but professional-standard solution, ideal for the school's drama activities throughout the year.