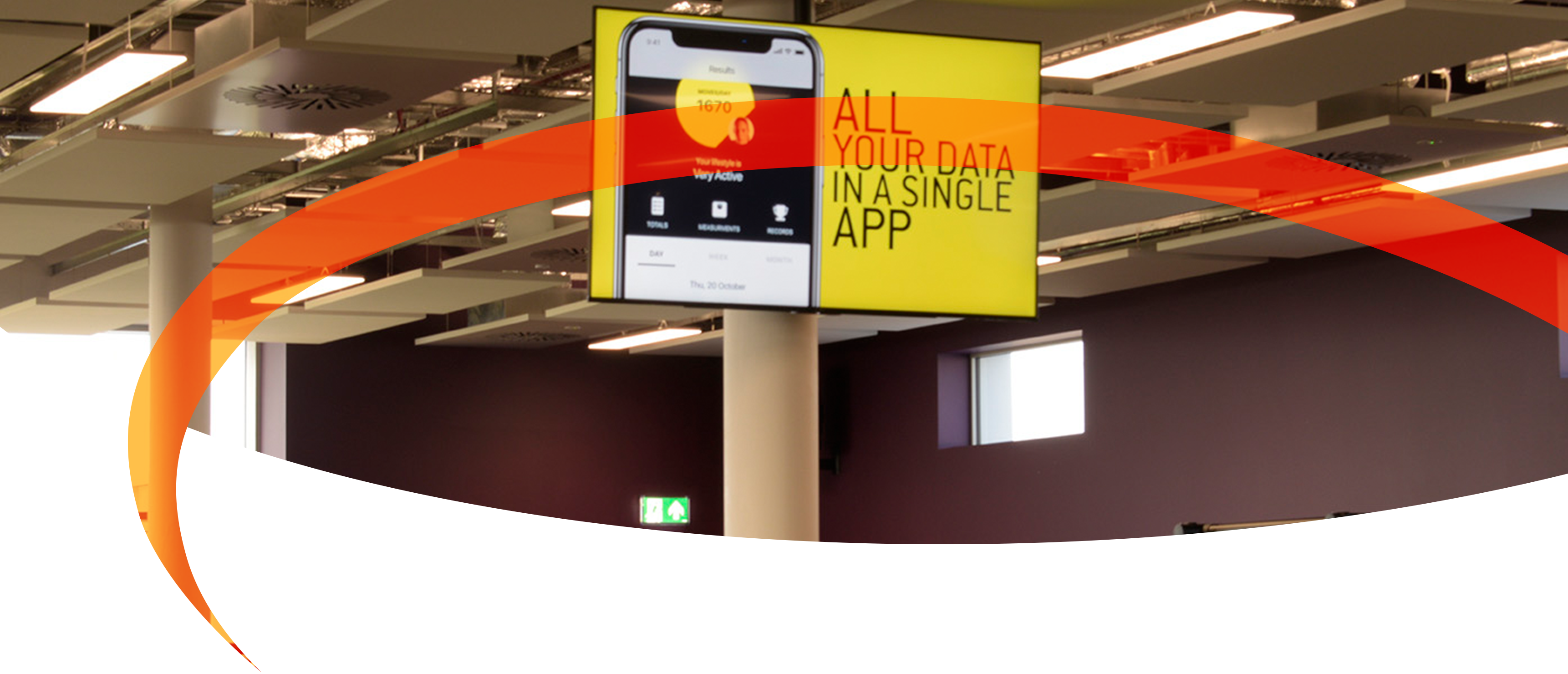 University of Warwick
​​​​​​​​​​​​​​Sport and Wellness Hub
AV INSTALLED
Professional Audio

LED Lighting
Digital Signage
Having carried out a host of installations at University of Warwick in recent years, GVAV were tasked with carrying out a comprehensive AV installation throughout their brand-new Sports & Wellness Hub based in Coventry.

Consisting of a 230 station gym, four fitness spaces, (one of which is a Les Mills Virtual Studio), a spin studio (which includes Technogym Unity and Les Mills Virtual Classes), a rowing studio, a 25m swimming pool, a climbing centre, squash courts, multi-purpose sports halls, as well as physiotherapy services, the Hub is a state-of-the-art sports complex that serves as an impressive draw for students as well as the general public.

​​​​​​​With the University priding itself on the building's accessibility and ease of use, GV were tasked with providing audio throughout the space as well as digital signage and collaborative connectivity solutions.
AV for a sports environment.
One of the main elements of this project saw the team integrating a host of Mackie SRM650 active PA speakers throughout six studios – this included a multi-purpose studio and a combat hall.
The Hub also includes a Spin Studio with Technogym Unity for instructor led classes and Les Mills RPM with a plethora of on demand classes. This space uses a Sony projector to present content onto a 3m projection screen. With this studio using Mackie DLM8 active powered loudspeakers, instructors would be able to address each class with clarity.
The Hub's Rowing Studio contains four display screens to present content to those using the 16 rowing machines stationed within the room.
Digital Signage has been applied extensively throughout the building. As soon as visitors enter, they are greeted by a large display presenting content relating to available classes within the Hub. Facility advertising is presented elsewhere throughout the spaces including panels placed throughout the gym. There are also displays set up in the Squash Courts with Mersive Solstice connectivity, to allow for content sharing.
Many of the spaces also feature JM Roving Racks to house AV mixer and microphone receiver, while also allowing somewhere for the instructor to place their MP3 player during sessions.
Working with Warwick.
The Sports & Wellness Hub is an impressive addition to University of Warwick. GV has respected the aim of the building in providing a solution that allows for prominent information display and clear audio throughout the studios.
Falling in line with the high standards that University of Warwick demands, the team is understandably proud of providing the system as required and thereby meeting the demands of a Higher Education environment while also offering the desired functionality of a busy sports facility.
"GV have been sole suppliers for University of Warwick for a number of years. In that time, we've developed a close working relationship in which they know what we require and what will integrate with the existing AV – as they're the ones who set it up! In developing the Sports & Wellness Hub, they were presented with some new challenges which were dealt with ably. Being one of our new-build projects, it was imperative that GV worked well with other trades in order to get the project delivered on time. As usual, they succeeded and provided a project that we (and they) can be proud of.